The hōu 16 is all you need for a good trip! Be that a day out with the family or a multi day adventure. It will carry plenty of gear, or a lot of kids with ease. Its the big brother of the hōu-15. The extra 1ft length over its younger sibling gives a more efficient glide and improved tracking whilst the slight rocker aids turning when required. With good depth it will handle white water and help you on the lake or river. A fantastic modern all rounder. As a modern style boat that performs exactly as you would want it to. Great carrying capacity whilst being kind to you on the moving water and not too much of a handful in the breeze. The flatter, slight rounded hull is well proven and will make paddling this boat an enjoyable experience whatever your skill level. Another popular boat with outdoor education centres.
hōu 17 canoe

The big one!
This boat is as amazing as the hōu-13 is fun. Designed with the explorer in mind or the hire operator who needs reliability and durability. It's a sublime balance between load carrying and efficient paddling. . This boat eats up the miles with ease. A fantastic long distance expedition boat that paddles well when substantially loaded. Alternatively it paddles amazingly as a fast day boat, hence the hire operators choice. As for the style, it's the great modern blend of flattish hull, slight curvature and rocker allowing for manoeuvrability when required but focusing mainly on making forward paddling easy. Simply it's a longer, more efficient, slightly sleeker version of the brothers 15 and 16. People who have paddled it in the past always remark on how great it feels for such a large boat. If you want a boat that will look after you on a long trip, this is the one.
£1,299.99
---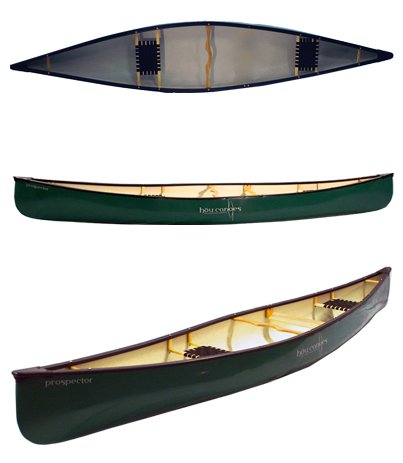 hōu Prospector

This boat will put a smile on your face
The Chestnut Prospector is a design legend and the hōu Canoes take on an all time classic retains all the best characteristics of this versatile boat. This canoe was originally designed as a trading vessel so had to paddle well on both open water such as lakes, and also on moving/white water rivers. It had to paddle well unloaded but also had to be able to carry a good load on the return journey. Today we still want the same from our canoes, all be it for different reasons. This boat is a joy on lakes and rivers, and will give you a dry, predictable ride whether you are solo or loaded up for a multi day trip.
This classic design is all things to all paddlers, the ultimate all rounder.
Available as Standard, Low Cut and Lodge specs in plastic or wood trim.
£1,199.99
Contact Make Your Own Adventure
We're an active and interactive business. Follow us, contact us, like us, tag us, message us... Join us!